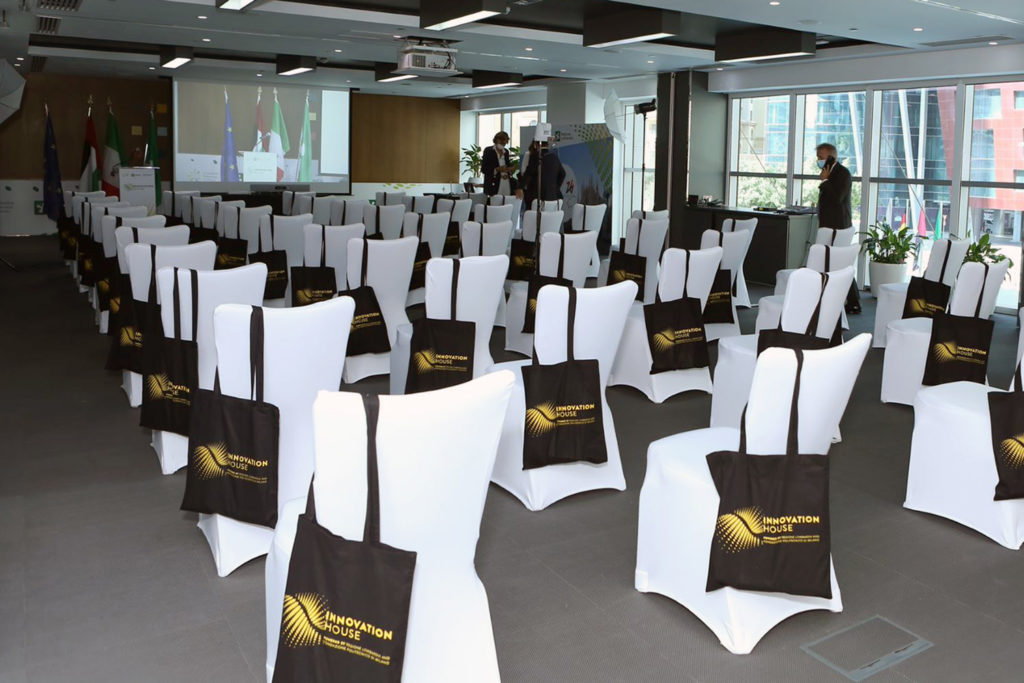 A showcase to the Arab world for all Italian excellence.
From October 2021 to April 2022, during Expo 2020 Dubai, SVA Group participated in Innovation House, the initiative of Fondazione Politecnico di Milano and Regione Lombardia to boost Made In Italy excellence abroad. It was a unique opportunity to promote and develop Italian entrepreneurship through targeted networking with an international audience.
As a partner of Innovation House, SVA Group oversaw the organization of events with the primary objective of creating profitable meetings between Italian companies/institutions and local operators/institutions.
The initiative, held in the location of the Intercontinental Dubai Marina, ensured maximum flexibility, autonomy, visibility, and independence during all phases of organization and participation. The event created international exchange opportunities for the entire Italian production network, its companies, and innovative startups that participated.
LET'S FIND OUT THE RESULTS TOGETHER!