SVA Group has been part of the Partner Program of Alibaba.com, the world's leading B2B trading platform, since its launch.
If you are looking for an effective solution to expand your online business and reach new markets, our Alibaba.com Expert service is for you. Your presence on Alibaba.com gives you access to over 40 million buyers from 200 countries.
With the Alibaba.com Expert service, you can create a professional profile on Alibaba.com and receive personalised assistance from our experts, who will help you optimise your online presence and obtain the best business opportunities.
Our team will take care of the following aspects:
Why then open your online showroom on
Alibaba.com
?
Alibaba.com is the ideal B2B online platform for SMEs without export experience and large companies wishing to expand their foreign turnover.
We have to see Alibaba.com as a large, multi-sector international trade fair where each registered company has its stand. Knowing how to set up one's own exhibition space by displaying one's products in the best possible way becomes the real business goal on the platform.
With Alibaba.com and the support of SVA Group's experts and Temporary Export Managers, your company can:
Optimise its online presence by opening a virtual stand at a year-round trade fair
Reach 40 million potential customers in over 190 countries
Reduce commercial risks associated with traditional B2B exports
Increase productivity and keep expenses easily under control
Increase company profits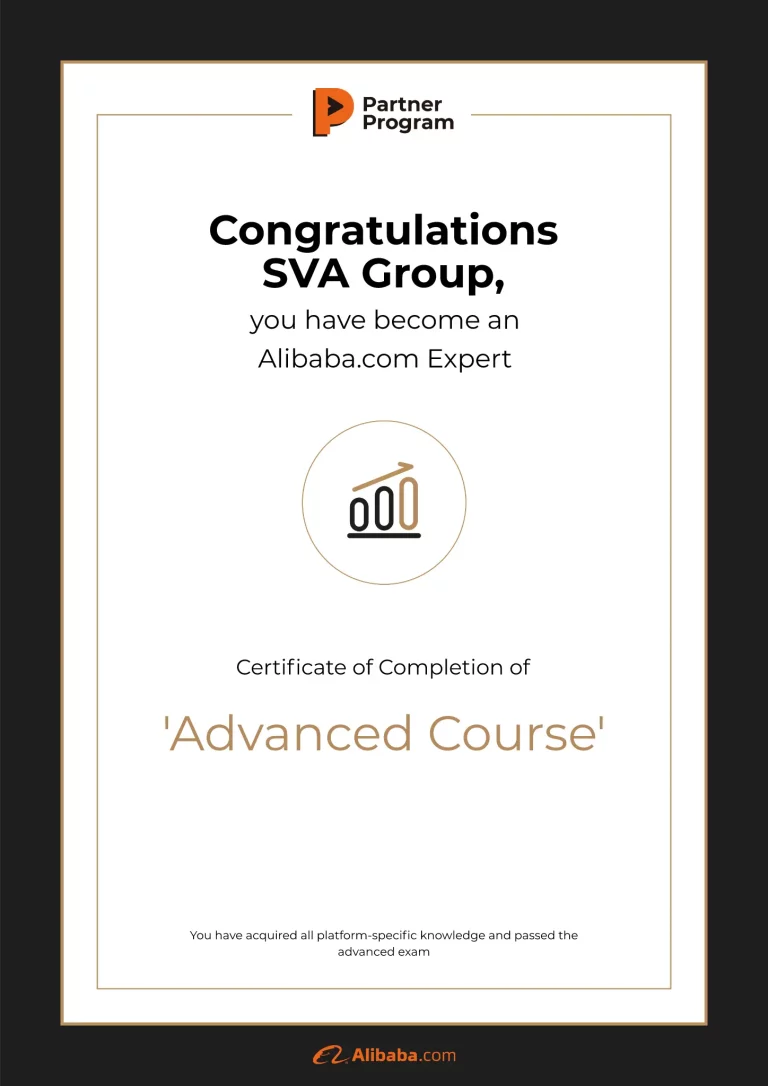 What are the activities our team will take care of?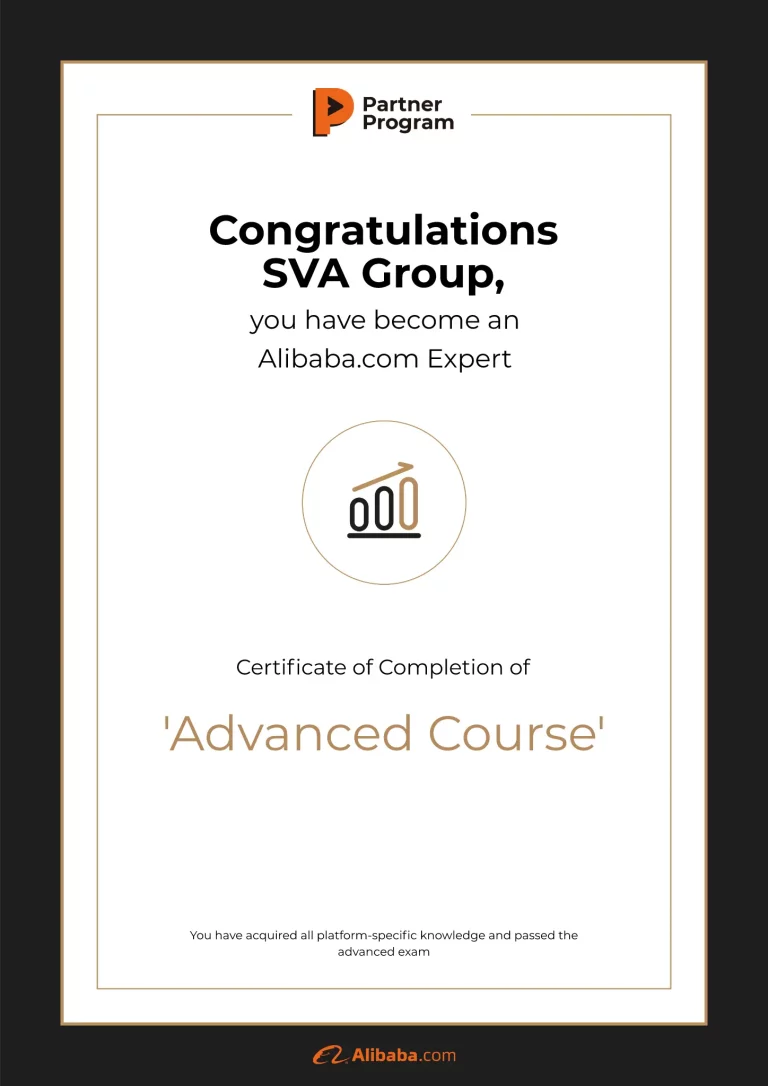 VUOI RICEVERE MAGGIORI INFORMAZIONI SUL SERVIZIO?
Compila il form e visualizza la presentazione del servizio Alibaba.com Expert con i casi di successo!